At HotPatch, we are all about connecting people and places across our amazingly talented communities of beauticians, musicians, artists and more.
That's why we pulled out all the stops with the first edition of our live in-action series 'HotPatch Presents' – bringing together three incredible artists in one incredible Patch!
We gathered at the Cargo Rooms to welcome Kyra, Ashaine White and The Halfway Kid for an incredible night supported by our wonderful friends at Bacardi and So Fresh So Clean.
---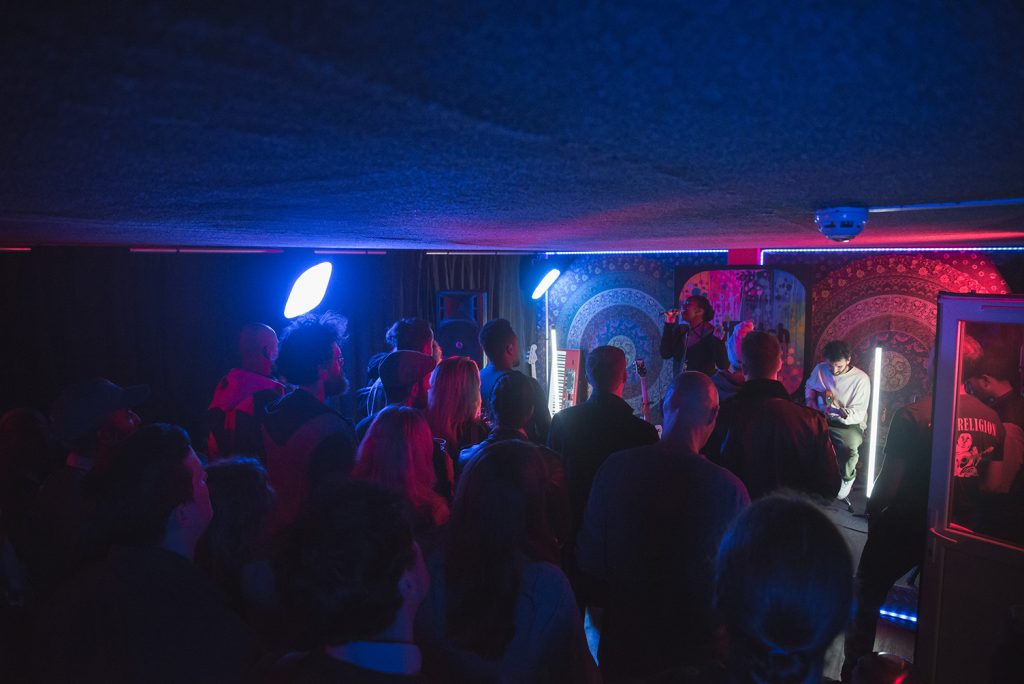 ---
About the Artists
Kyra
Throughout the year, Kyra has lent her perfected soulful vocal to a number of jazz infused singles; 'after the love', 'blossom spring' and the latest 'excellent', a self care song created in ode to her beloved sister circle.
Quickly establishing herself as a key player in the UK music scene, Kyra's unorthodox and gripping releases have caught the attention of BBC Radio 1's Nick Grimshaw, Jamz Supernova's BBC1Xtra Top 5 EPs, Jess Izsatt's BBC Introducing and has also garnered features in the likes of Hunger Magazine, Noctis, tmrw and Clash.
On top of this, Kyra has been making notable strides on her writing projects. Session collaborations include Samm Henshaw, Maverick Sabre, J Warner and Monique Lawz.
2023 looks to be an exciting year of continued success for Kyra, with the release of her second EP 'as things grow', amplified with an array of live shows across the UK and also internationally.
Spotify ・ Apple Music ・ Instagram

Ashaine White
Just when you thought every genre mash-up had been done, Ivor Novello Rising Star Nominee Ashaine White arrives with a brand new hybrid.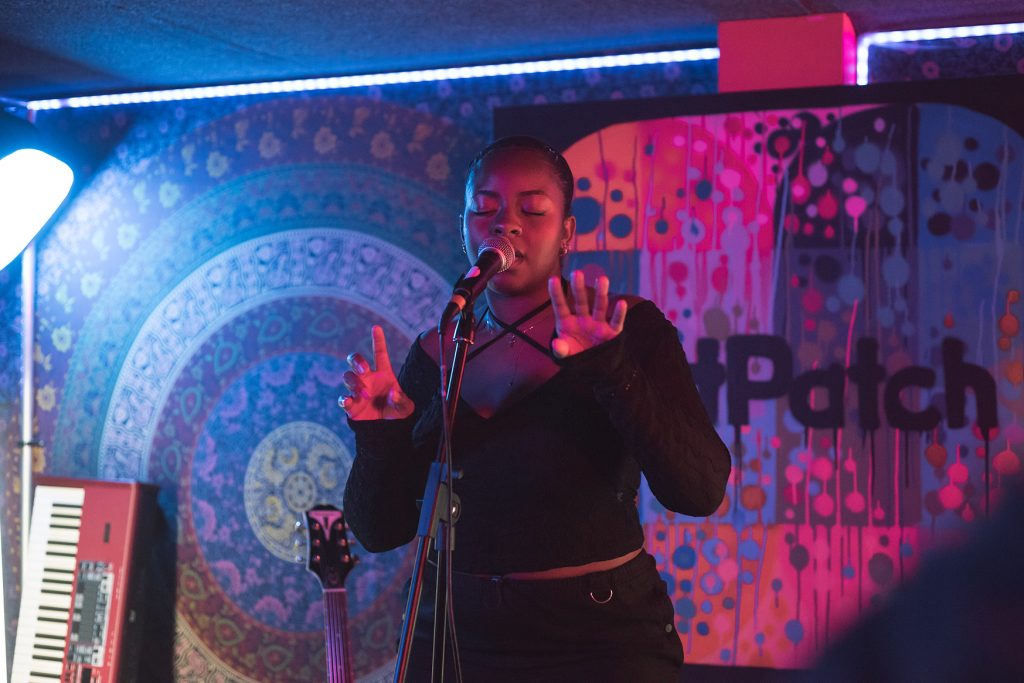 Ashaine describes herself as a Grunge-Soul artist, taking the fundamental approaches to jazz singing and adding a modern spin. Inspired by the likes of Jeff Buckley, Lianne La Havas and D'angelo, Ashaine's moody, spellbinding approach to jazz harmony and melodies with storytelling at the focus of her songwriting form a unique and exciting soundscape which puts the listener right in the middle of her world.
The Halfway Kid
We finished off the night with some of the best laid back and raw sounds in town with The Halfway Kid.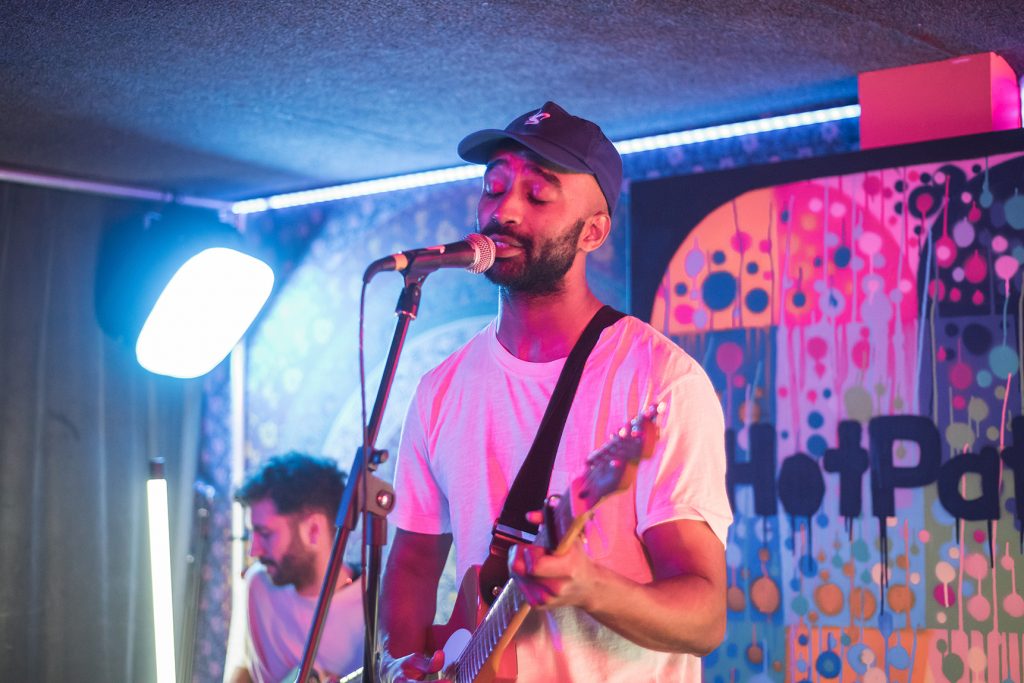 The London-born artist has a "postcard" approach to music videos and his laid back sound is starting to gain an audience that craves for his sense of timelessness and mystery.
The Halfway Kid is prolific making his poetic lyrics bind together genres such as folk, R&B and soul. There's a tendency to think singers from folk music and soul are closed as relic genres but he thinks the opposite. When discussing his musical stimuli with the blog Conversations About Her, he said "I find them more imminent than ever. It's got nothing to do with time, and more about making it connect".
When asked about his identity he reflected that "Some musicians want to get their personality across, I just want to get the song across".
---
About the Patch
Cargo Rooms
Cargo Rooms was created by musicians for musicians. After gigging and rehearsing in London for over five years, its founders grew tired of rehearsing in poor quality studios with substandard equipment. Like all ambitious artists, they wanted to feel the passion for what they do reflected in the space they use.
All the talent in the world would mean nothing without a great venue to feature them in. Fortunately, all the stops were pulled out with the Cargo Rooms, one of our best known Patches for all kinds of events.
Since 2018, Cargo Rooms has been home to award-winning bands and platinum producers. Situated in a creatively vibrant corner of North London, the rehearsal rooms and production studios provide artists with the creative space and burgeoning community they need to flourish.
During the pandemic year Cargo Rooms also evolved to become a content creation hub for some of the UK's brightest talents. They have since hosted close to 100 live streamed gigs, pre-record performances and launched their own video production services.
HotPatch Presents was no different, and you can view the entire show for yourself right HERE!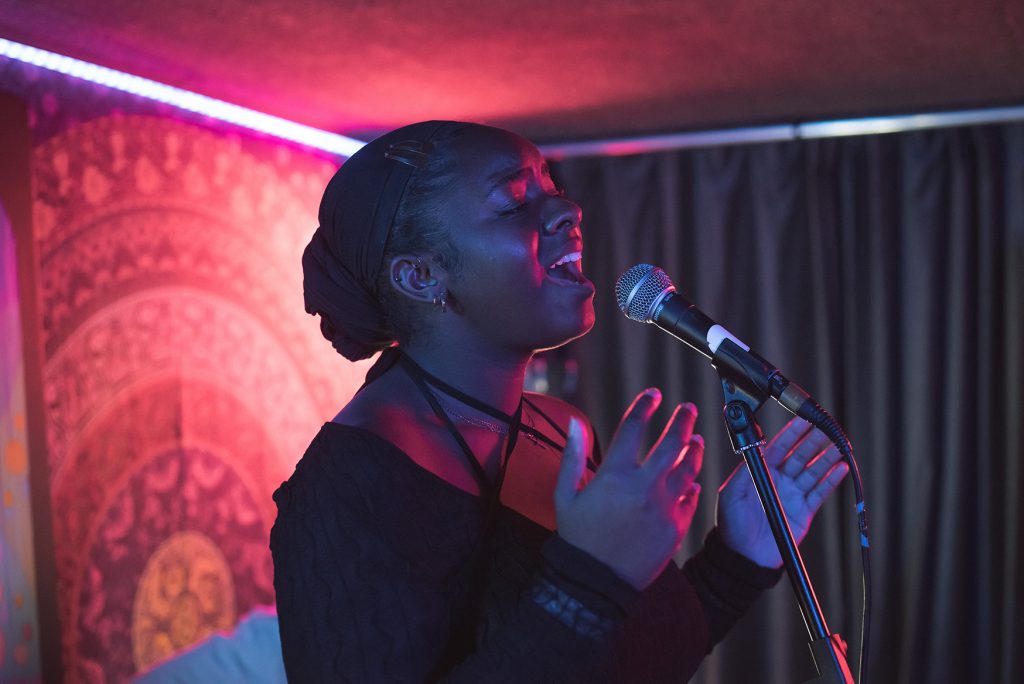 ---
If you want to put on a showstopper like this yourself, then you're only a few clicks away, as the space that made this show possible is available right here on HotPatch!
We also have numerous other great event venues to suit your taste, which you can browse through right here.
Maybe you have a space of your own that could hold a party like this? Listing your space on HotPatch and making some more income is as easy as signing up and following our simple listing process!
For any further questions, please reach out to us in the comments below, online or on our social media channels:
Instagram: @HotPatch_ | Twitter: @HotPatch_ | Linkedin: HotPatch