Anomalous Space is not just any old Patch. In fact, it's at least 3 different Patches, each one having a multitude of uses.
Anomalous Space call themselves a "family of multidisciplinary creatives that encompass general practitioners alongside deep specialists".
We caught up with the team in December and were lucky to be welcomed for a tour, taking a closer look at just how multidisciplinary they are!
---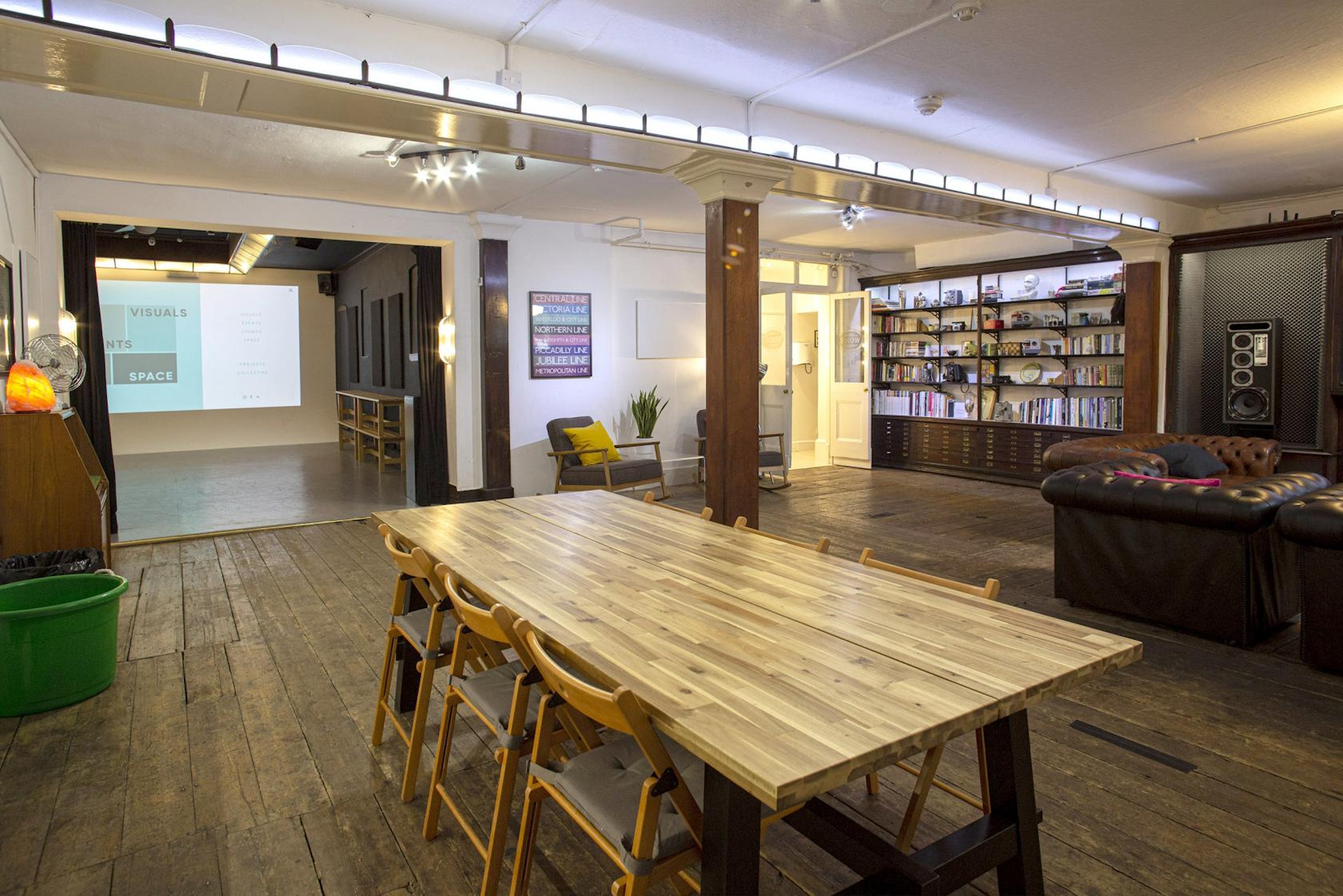 To start with, there is a 1000 sq ft. open-plan environment with a capacity for up to 60 standing or 40 seated. Featuring a homely Art Deco style lounge and library area for small meetings, a kitchenette with dining table for catering and a studio area for creative audio visual presentations.
Its multipurpose potential is huge, making the space ideal to rent for team workshops, away days, pop ups, film & photography shoots and much more.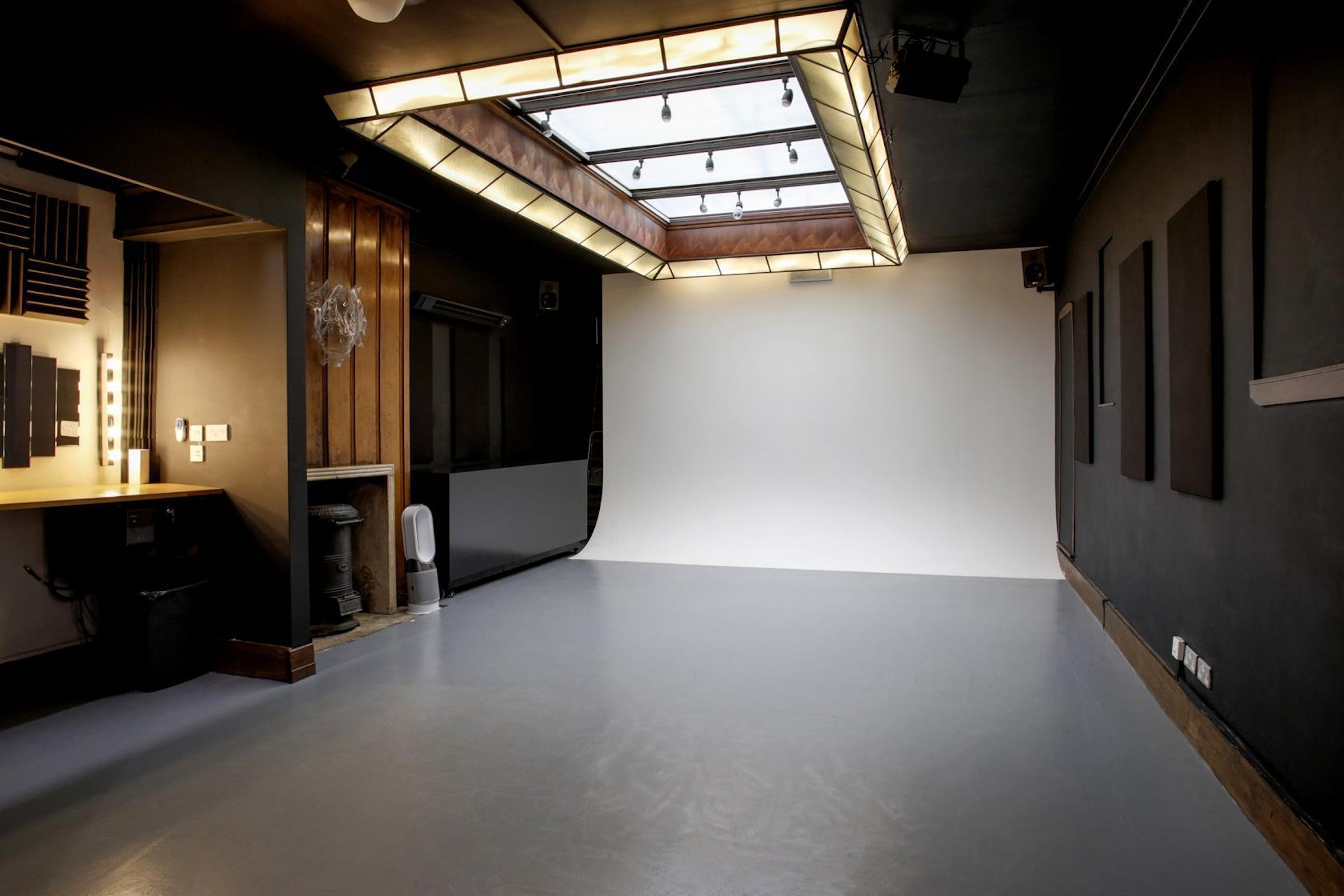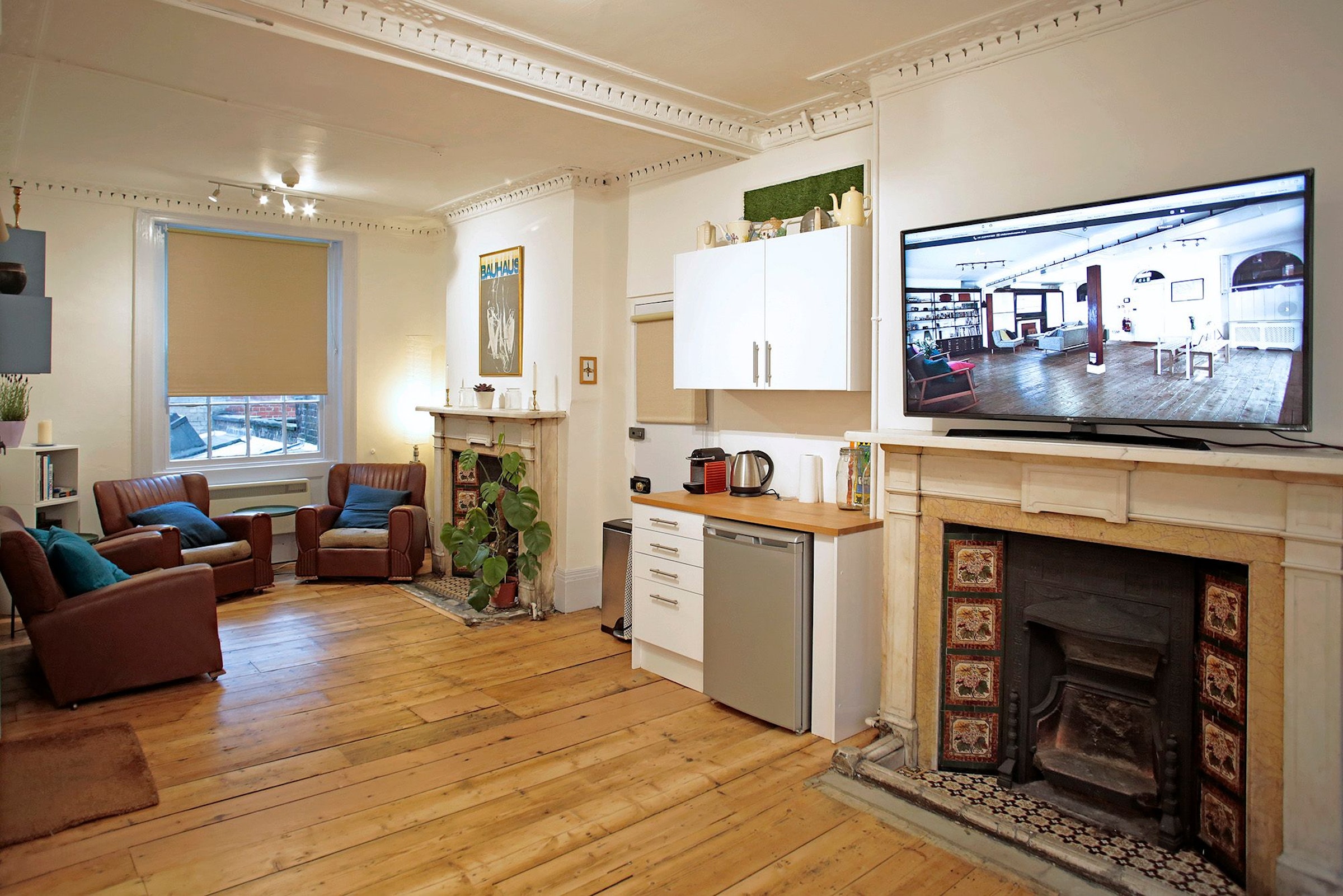 Anomalous' 320 sq ft medium-sized meeting room to rent fits up to 12 people. With plenty of natural light, round table, mini kitchenette with refreshments, presentation screen and additional seated lounge area for break outs, this Patch is the ideal rental for harnessing creative thinking through meetings, presentations, castings, interviews, focus groups, research hubs or even to rent for team building events.
Small and very stylish, this meeting room rental suits up to 6 people. With natural light, round table, a presentation screen and refreshments, the 240 sq ft space is the meeting room to rent for focused discussion and conversation.
One of the biggest appeals of Anomalous Space is that the different spaces can be combined to suit the needs of any customer. The meeting room rental can be combined with the Collaborative Workspace to provide a larger area for meetings, presentations, castings, interviews, focus groups, research hubs or team building.
---
If you want a more in-depth walkthrough from the most qualified guide of all, look no further than our video below which lets you make your way through everything Anomalous Space have to offer!
Interested in booking a Patch? You can find Anomalous Space's full selection of Patches right here.
Maybe seeing these spaces has made you realise you have your own Patch that could find a home on HotPatch? Listing your Patch on HotPatch and making some more income is as easy as signing up and following our simple listing process!
For any further questions, please reach out to us in the comments below, online or on our social media channels:
Instagram: @HotPatch_ | Twitter: @HotPatch_ | Linkedin: HotPatch