We recently talked about how we helped find the perfect podcast space for musician and actor Kano's talk with the Flagrant podcast crew. However, that's only half the story…
In addition to the Top Boy star, we also helped out Andrew Schulz of Flagrant with using the wonderful Fiction studios for episodes of his podcast featuring True Geordie and the one and only Russel Brand!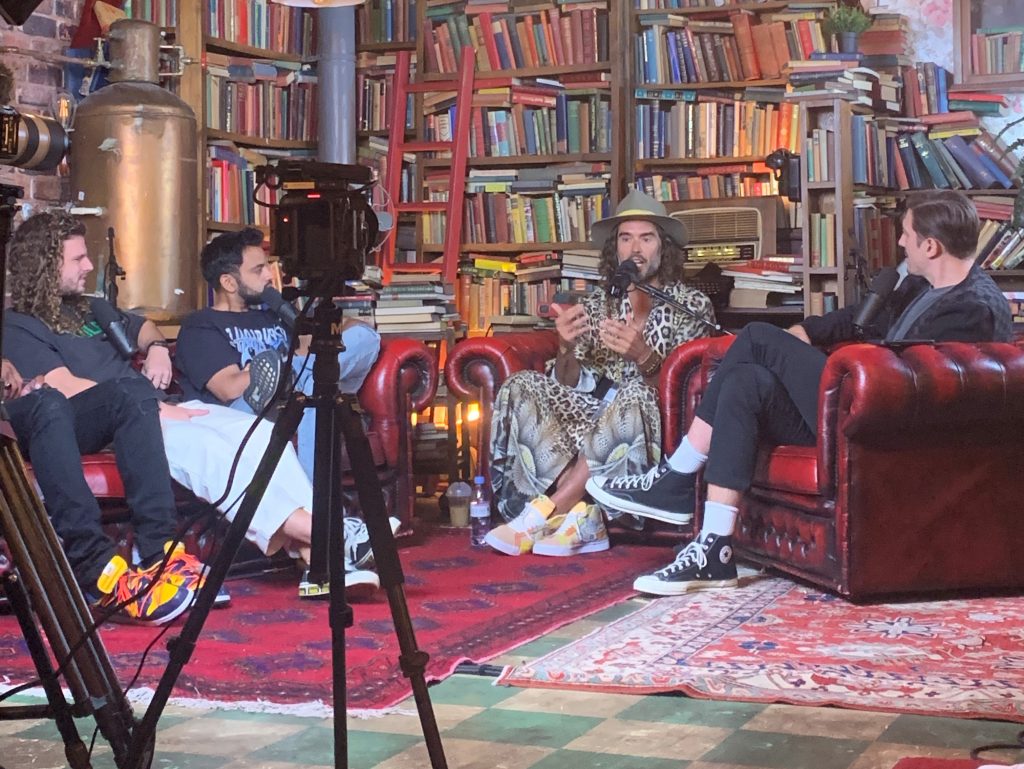 The Flagrant Podcast lives up to its name: Andrew Schulz and Akaash Singh's podcast is all about delivering unfiltered, unapologetic and unruly content to the airwaves.
Over the week, the Flagrant crew were joined at our Old Library Recording Studio by a number of guests. Youtuber True Geordie came in and shared his unfiltered thoughts on everything from youtuber boxing to the Loch Ness Monster.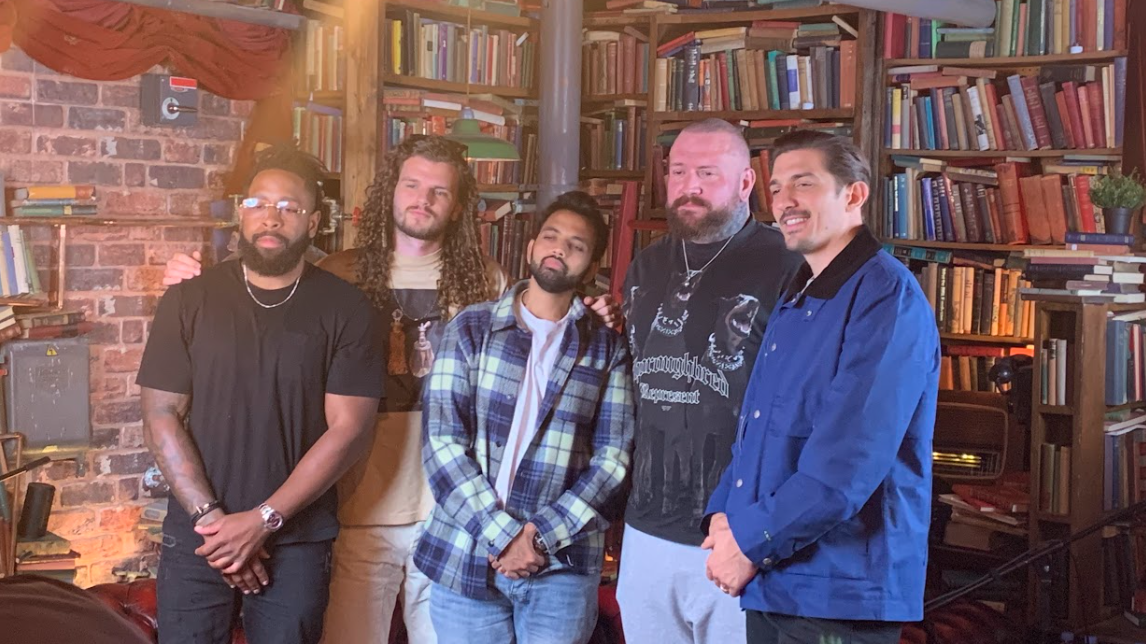 The fun didn't stop there. Kano, top musician and now Top Boy star too, recorded a Flagrant episode about the Netflix show, Will Smith, drill music and all the outrageous tangents that they can lead to.
Finally, there was Russel Brand, who hardly needs the anything-goes environment of Flagrant to say what's on his mind. Him, Andrew, Akaash and the rest of the gang discussed media appearances, Arab leaders and Burning Man. If you ever wanted to know Russel Brand's stance on enlightenment and Nirvana, you now can thanks to Flagrant and one of our pitch-perfect Patches!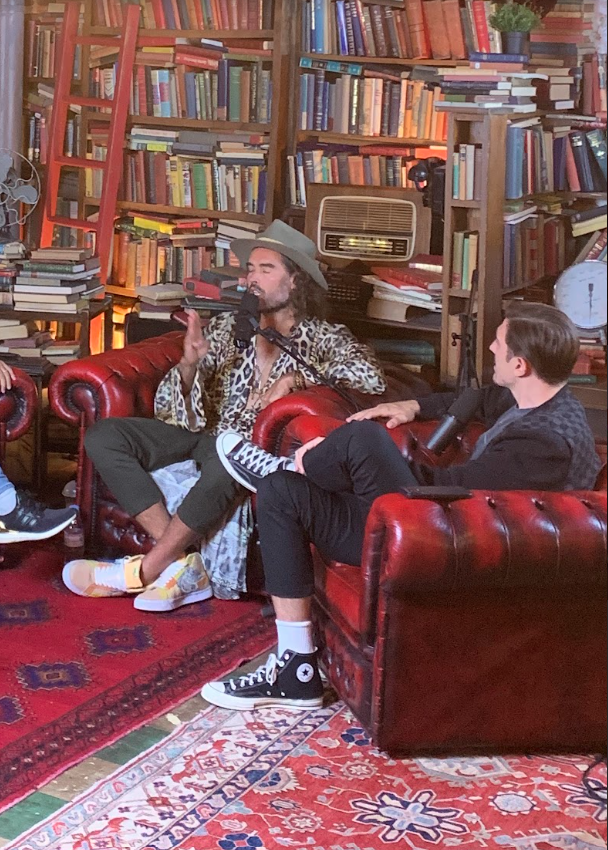 About Fiction Studios
As a reminder, Fiction Studios is a studio located in Central London, and is one of the many Patches you can rent with us right here.
While looking more like a bookshop from some angles, this Patch opens out into an expansive studio. It's perfect for recording music, podcasts, or whatever else you want to shout about in a professional sound booth.
And to think, it could have ended up looking very different! When Nathan and the Fiction Studios team first moved in here, they decided to make the most of an abandoned space filled with books and other memorabilia.
Instead of throwing it all out, the studio became one of the coolest looking places to record in.
Bringing great speakers and great space together
We helped Andrew Schulz and the Flagrant Podcast team find this studio as they flew in from America.
As well as being a brilliant high-quality space for recording, Fiction Studios is full of lots of visual flair and surprises too!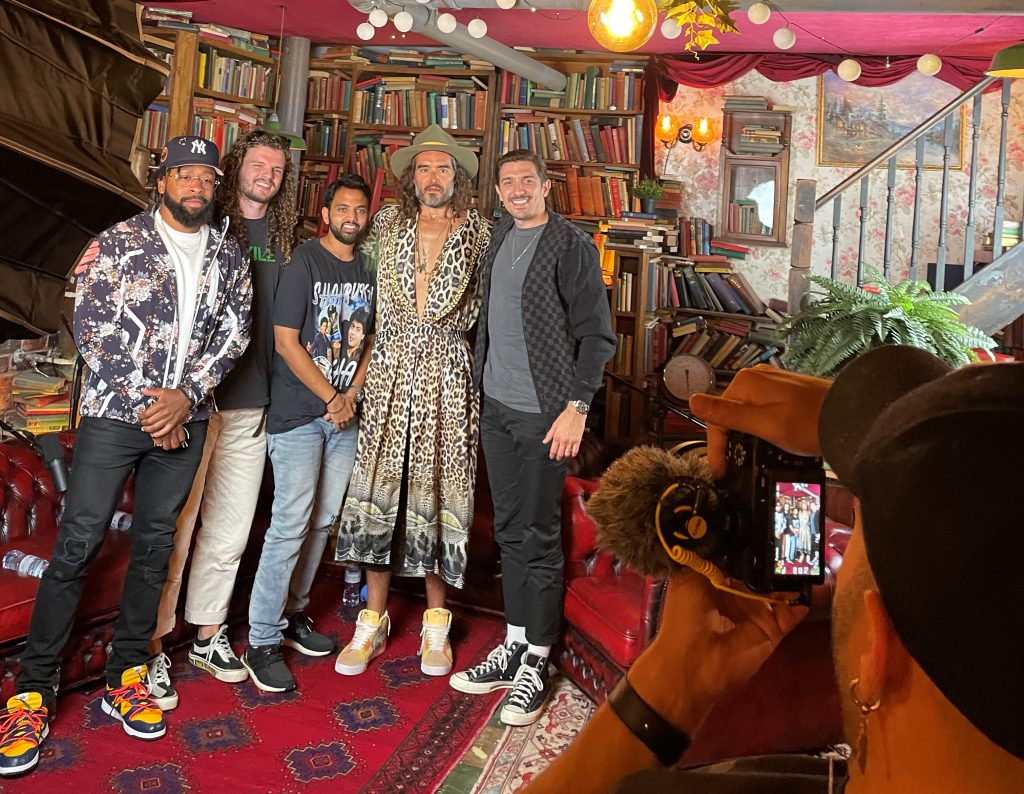 Schulz and the gang were more than happy with the Patch, but don't just take our word for it; see what he had to say about HotPatch himself!
---
Is a studio like this just what you need for your creative exploits as well? You can rent it here, and while you're at it, why not check out all the other recording studios available!
Maybe you have your own studio or other space that you want to rent out? With Hotpatch it's easy as signing up here and clicking 'List a Patch' to show off your space for free!
For any further questions, please reach out to us in the comments below, online or on our social media channels:
Instagram: @HotPatch_ | Twitter: @HotPatch_ | Linkedin: HotPatch