You can dance if you want to, but you'll still need somewhere to perform!

Fortunately, it's easy to find a dance studio for rent with HotPatch

Whether you need space for solo struts, group performances, or large-scale theatrical practice, we have a studio for you!
---
This Patch has several state-of-the-art studios of varying sizes and shutters to suit your performance needs/claustrophobia. Equipped with a wooden sprung dance floor, professional sound system and adjustable ambience lighting, you can make your rehearsal as authentic as possible. Just don't get too cocky and start playing applause through the speakers.
If you want more natural light, this studio is perfect. Book for a rainy day to really enhance your emotional expressive arts piece! The space doubles as a yoga studio and a classroom, just in case you want to fit some theory practice into your dance lessons.
While not your typical dance studio aesthetic, this Patch boasts full-height mirrors, tap vinyl floors and plenty of light. Furthermore, after a full-throttle rehearsal you can treat yourself to dinner at the on-site bar and restaurant.
This studio isn't just for the dancers, as it also hosts a recording studio perfect for singers, amongst other talent. If you've got a production that needs rehearsal for song and dance, this Patch has you fully covered!
Let's go back to the classics, with a studio that's beautifully furnished with professional ballet barres and mirrors. Ideal for auditions rehearsals, as well as filming too, any dance routine can find its footing in this Patch!
---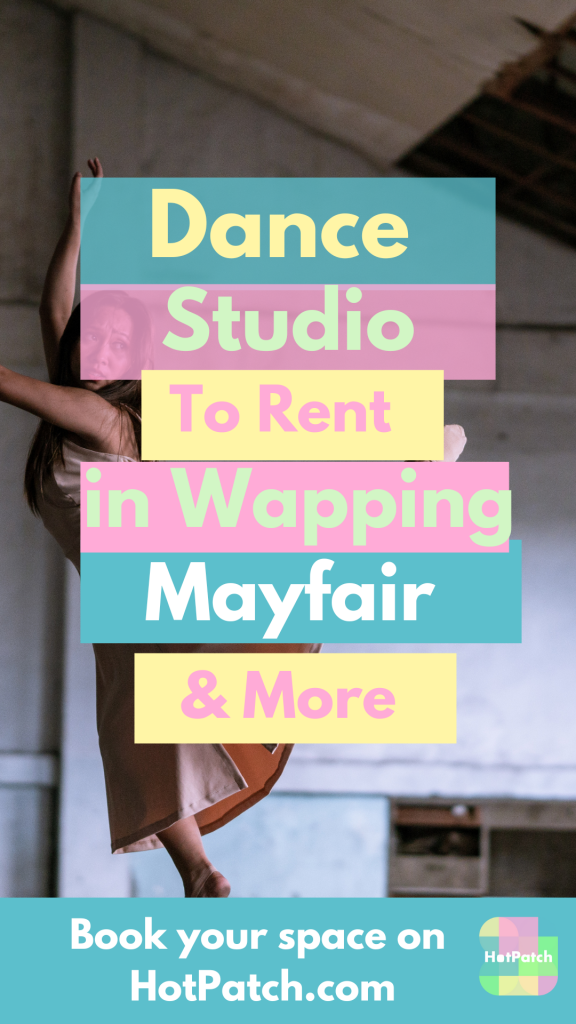 See a Patch you like? HotPatch has studio space to rent for dance, rehearsals, drama and more. You can find everything pictured above here on our website.
Are you looking for dance room rental, or do you want to rent out your own studio? You can find or list space in seconds at HotPatch.com.
Perhaps you've just gone on google and searched 'dance rehearsal space near me', and by chance have found your way to our blog? We have many more blogs about our spaces and the cool stuff people get up to in them!
For any further questions, please reach out to us in the comments below, online or on our social media channels:
Instagram: @HotPatch_ | Twitter: @HotPatch_ | Linkedin: HotPatch