HotPatch catches up with Jodie Sheehan: How do you organise your freelance Make Up Artist kit?
What a pain it is for a freelance make up artist when your kit is in disarray: carrying around more bags than you have arms and shoulders for, making several trips back and forth to the car, or leaving an essential item at home.
Fear not freelancers, HotPatch has sought the help of our talented and insightful friend @jodiesheehanmua, who has a few tips to help you declutter your MUA kit and make freelancing an absolute joy. Who doesn't feel a whole lot better organised?
I've recently reorganised my kit for when I freelance and I can now carry it all in one go without numerous trips back and forth to the car. Hopefully these tips can help other freelancers going through the same pain!
Main large clear bag
This bag holds all of the makeup in your kit. External pockets are handy for extra storage, and the clear plastic means that you don't have to dig around for pencils and brushes.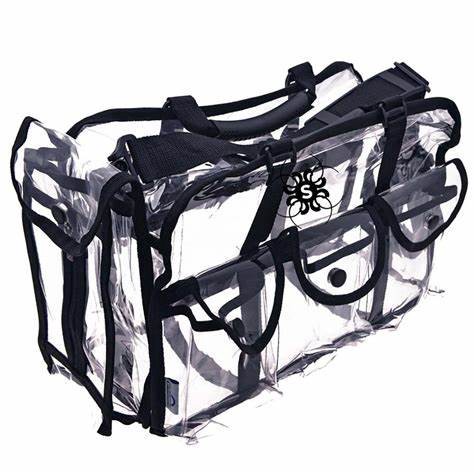 Clear pencil cases
Yes, these are just pencil cases! 99p ones from home bargains to be exact! They're so handy I have one for foundations, one for eye products, one for lipsticks and one for powders.
I used to carry my brushes in a regular wash bag and lay them all out on the surface I was working from when freelancing. However, this bag is game changing!
I'm sure all MUA's will know how limited for space we can be, so anything to help with that is soo welcome. It's basically a giant freestanding brush pot.
It also has a handy pocket which I keep my disposable applicators, hair clips and scissors in.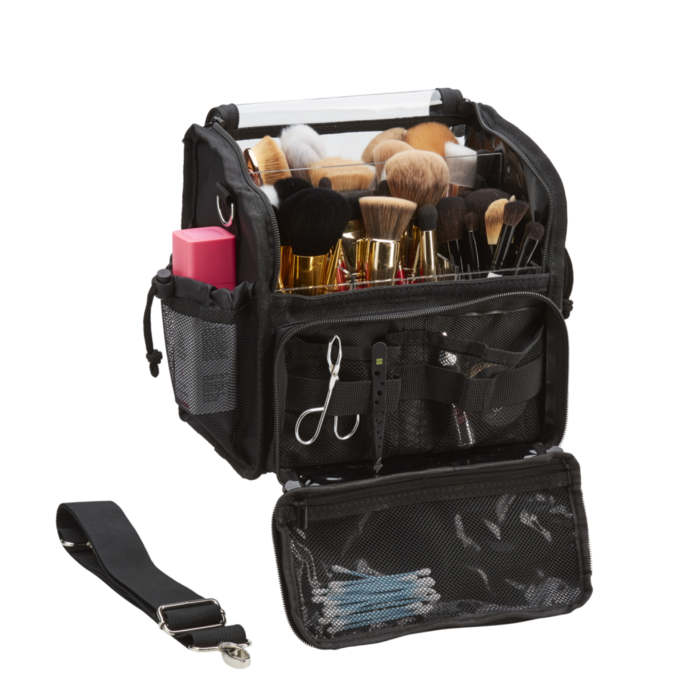 The best swap I made was from a ring light to a panel light! These are really compact and easy to carry. Then I have a mirror, hand gel, IPA and @isoclean_southwales. Last but not least…. Blitz Roll is a lifesaver! I've previously used it to protect surface tops from my products, general cleaning, along with isoclean to clean my brushes and to dry off bouquets before handing them out to bridesmaids… this stuff is essential!
What are your Freelance Make Up Artist Kit essentials?
---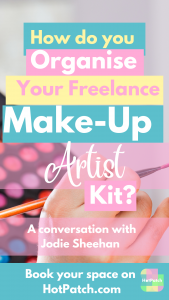 Reach out to us online or on our social media channels:
Instagram: @HotPatch_ | Twitter: @HotPatch_ | Linkedin: HotPatch