4 Reasons Why Coworking Works For Your Business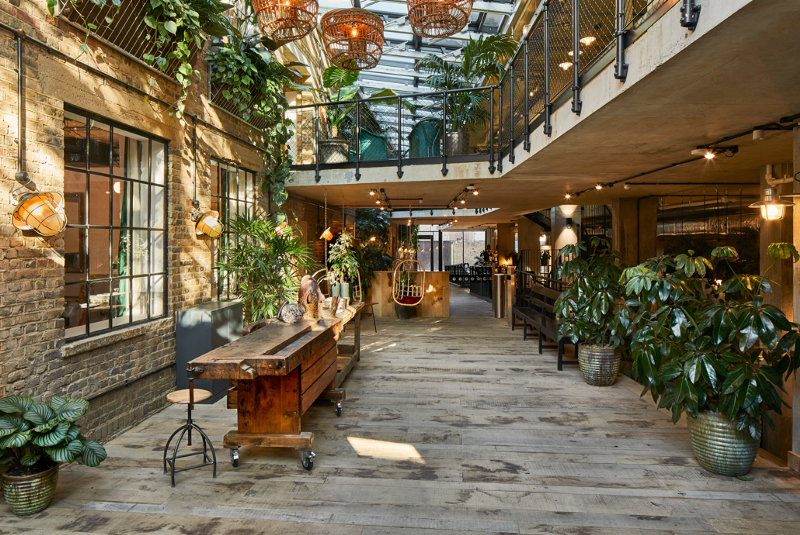 Businesses over the last year have had the opportunity to take a moment of introspection, and a key takeaway is that most companies could be making a greater effort to actively support their workers in making their space work for them.
One simple way this could be done is the potential of ditching the old tradition of leasing permanent office space year after year, in favour of flexible coworks that can fit around employee's lives and locations.
Here are HotPatch's top 4 reasons why startups should hire a coworking space.
#1 Easy on the Budget
Permanent office space can be incredibly pricey. But big businesses have historically stuck with them; perhaps largely out of fear that the alternative of WFH or renting coworks would lead to demotivation in staff or a lack of productivity. What 2020 taught us is that assumption is far from the truth.
The market for coworks remains competitive, and the growth in this industry has led to lower overall prices. Hiring a coworking space can offer a cheaper alternative, perfect for a lean startup company.
#2 Communication & Networking
Zoom and Microsoft Teams proved that communication is possible at any distance, but also that miscommunication is possible at any distance too. Internet lag, and bad Wi-Fi has been a contributing factor to frustrations in the workplace at home.
"The danger of miscommunication with fully-remote working is higher, and companies have realized how important it is to have meetings, brainstorming sessions, and social events actually in-person." — TechRound
While there are some benefits to remote working from home or working in a traditional office, an in-between is proving favourable to a lot of companies. Providing a space where employees want to spend time and be creative, whilst maintaining regular physical interaction is a healthy solution to either extreme.
Coworking spaces bring together like-minded people, and can provide an excellent opportunity to meet individuals from across a range of industries.
You may meet eventual clients, partners, investors, suppliers, or simply have the chance to trade tips and tricks learned from your own unique business experiences. Many coworking spaces offer exclusive events for this very purpose. Who knows who you might meet in one of our Patches.
#3 Attract the Best
Your business is obviously seeking the top talent out there. But now the top talent has realized they have a choice between a company that allows them to work anywhere, and one that will keep them commuting to an office in an awkward and potentially far-out location.
Allowing your employees to choose their own coworking locations, or having a private office in a coworking space, may very well be the tipping point for talent in choosing your company over a business with more stubborn office space practices.
"HotPatch makes it incredibly easy and simple to be able to do things physically and feel connected to my team in person, after living fully digital!" — Natasha, modelme, London
#4 Flexibility
A standard office lease can be hundreds of pages, whereas coworking agreements are often only 3 to 4 pages. Deciding upon an office space for the next 15 years can be an unnerving prospect with the implicit uncertainty in the world of business. Coworking spaces allow you and your company to be more agile in the way you work. Flexibility is also key when it comes to what you need, maybe you just need a meeting room to hire in London for the day? Maybe it's hiring a coworking space for a week? Or maybe you just really to rent a desk nearby. Freedom to choose always wins.
It also means you can scale easier within a single cowork, renting only the hot-desks you need when you need them.

---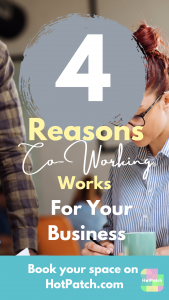 A coworking or a hybrid coworking model may very well be the future for a lot of businesses, big or small.
Coworks are affordable, can improve communication and agility, plus they provide opportunities for networking and retaining talent, and may just be the secret sauce in taking your startup to new heights.
If you're looking for space, HotPatch has the Patches you need.
Check us out at HotPatch.com
Reach out to us online or on our social media channels:
Instagram: @HotPatch_ | Twitter: @HotPatch_ | Linkedin: HotPatch