In the world of beauty, attention to detail is everything, especially when it comes to lash extensions. As a lash artist or technician, you understand the importance of a tranquil, well-equipped space to create stunning lash designs that leave your clients feeling fabulous. That's where HotPatch steps in, offering a unique solution to elevate your lash game and rent a lash room.
Why the Right Lash Room Matters
It's not just about the lashes; it's about creating an environment that promotes relaxation and beauty. Every detail counts, from the lighting to the comfort of your client, and of course, the quality of your work. HotPatch offers a diverse range of lash rooms for rent, each with its unique charm and amenities.
Diverse Options to Suit Your Style
HotPatch understands that lash artists come in all styles and preferences. Whether you prefer a cozy and intimate space or a room with ample natural light and ventilation, our platform caters to your needs.
Craft Your Schedule
HotPatch believes that creativity should never be bound by time constraints. That's why we offer flexible booking options for lash rooms. Whether you need a room for a few hours, a day, or an extended period, HotPatch adapts to your schedule.
Budget-Friendly Lash Rooms
We acknowledge the significance of budgeting in the beauty industry. HotPatch provides lash room options that suit a variety of budgets, allowing you to focus on your artistry without financial stress.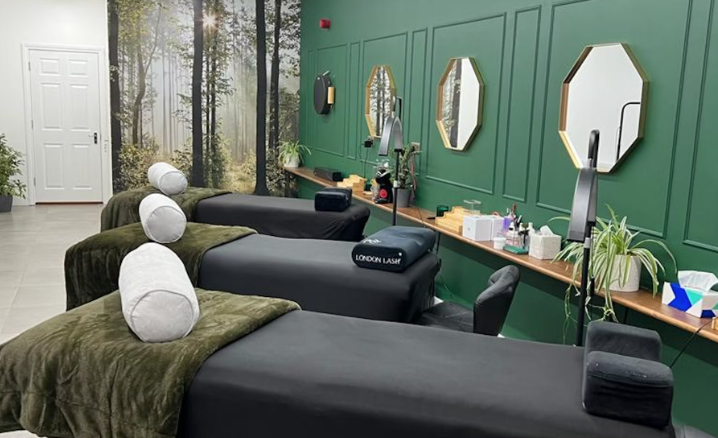 Elevate your lash game with HotPatch
Don't let the limitations of your current lash room hold you back. With HotPatch, you have control over your workspace, allowing you to provide top-tier lash services in an environment that matches your unique style. Renting a lash room has never been more empowering. Embark on your lash artistry journey with HotPatch and let your lash designs shine brighter than ever.
---
Ready to join the HotPatch Revolution?
For more about how HotPatch can help with your professional work, visit us here to see everything you'd need to know!
If you're looking to rent a lash room, maybe you're interested in renting a Patch? If so, you can browse all the hair and beauty spaces we have right here.
For any further questions, please reach out to us in the comments below, online or on our social media channels:
Instagram: @HotPatch_ | Twitter: @HotPatch_ | Linkedin: HotPatch
---
If you enjoyed this blog post, you might also like these ones too:
6 Top Tips for Hairdressers looking for a Salon Chair to Rent
10 Salon Chairs To Hire in London