So you wanna make some music, in the golden ring?

That's just what Mic Ty wanted to do, and with HotPatch it was possible.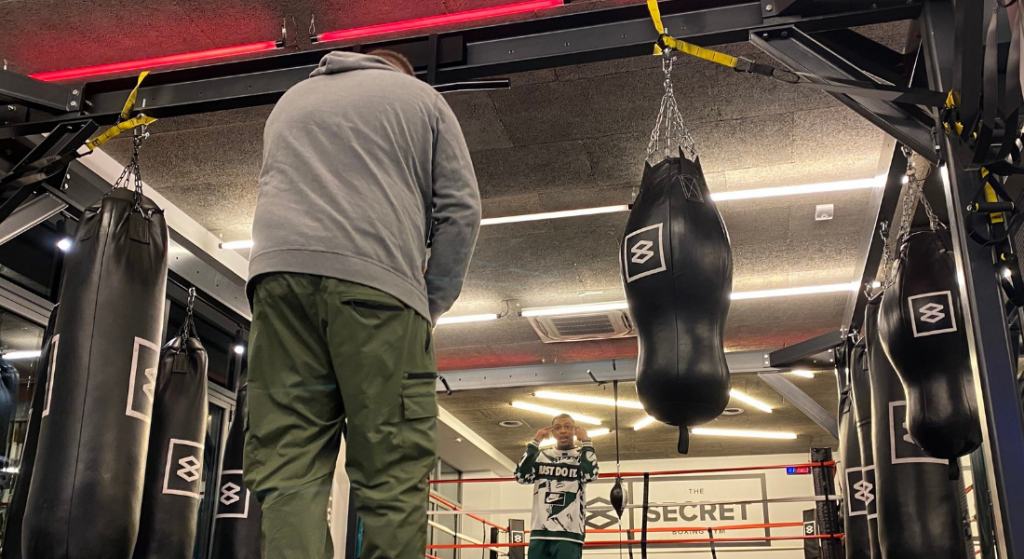 ---
Mic was searching for a location to film the video for the leading track of his "Tyson" EP, "Iron Mic".
Evoking Mike Tyson in both name and lyrics, it only made sense for Mic to jump into the ring himself for this music video.
For that, he needed to find a fitness space that doubled as a filming location. Not an easy bout to win.
Fortunately, he came to HotPatch, where one of our main goals is making people realise the potential their space has. When a new Host listed a gym with us, we could see that its uses went far beyond being a great private fitness space for PTs.
Mic was able to arrange the lighting to his liking and, of course, the ring itself. Putting the hard-hitting punches on pause for some hard-hitting bars.
Mic's video transforms this private gym's ring into a stage, but don't take our word for it, see for yourself!
Mic's ringside music video is a knockout, and Mic was very pleased with the whole experience:
"We really enjoyed using the facilities today and found great trouble finding a suitable place until I came across HotPatch"
It's always exciting when a HotPatch user turns a space's traditional purpose on its head. This is one of many unique Patch stories that we're helping bring to life.
To see what other hits Mic has made, you can check his Bandcamp, Spotify and Youtube for more.
Maybe this story has made you realise your own Patch could host a music star like Mic Ty? Or perhaps it has another use altogether?
Browsing through the HotPatch Catalogue can show just how many purposes one space can have. For a Host, it might give you a bit of inspiration for your own Patch. As a Professional looking for space, you might just find the perfect place somewhere you never expected.
---
For any further questions, please do reach out to us in the comments below, online or on our social media channels:
Instagram: @HotPatch_ | Twitter: @HotPatch_ | Linkedin: HotPatch