Nail work is precise work. It's so precise that when you're in the process of doing someone's nails, or getting your own nails done, you might not think to look up and admire the surroundings. However lots of the best nail stations and salons don't stop at making you look prettier, they also sport their own unique style.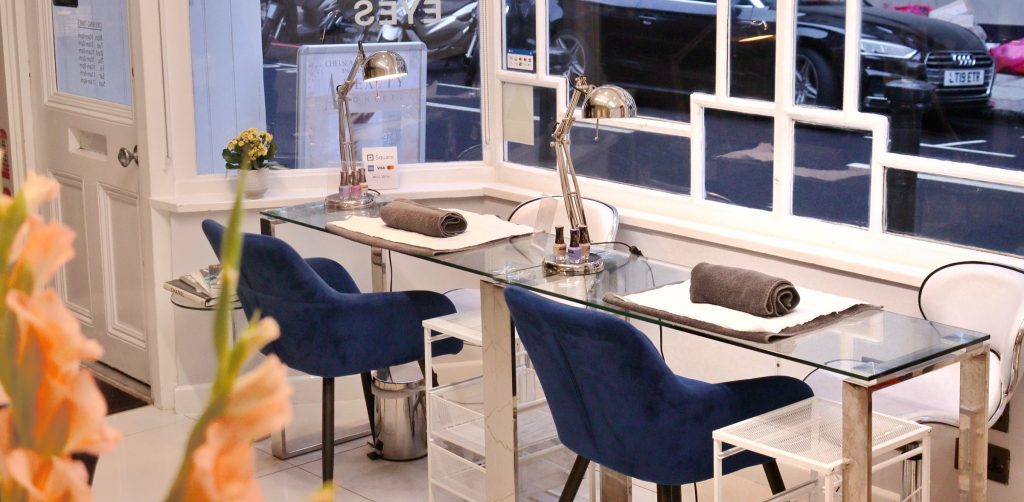 A nail station that stands out can not only be more enjoyable to work at but also more welcoming for customers. Plus, anywhere that gives its nail stations just as much love as all its other beauty spaces is a highlight.
We've collated a selection of nail stations to rent, spread across London, Essex and Birmingham, which combine great presentation with noticeable quirks.
From fancy furniture that makes customers feel like royalty, to creative equipment for advertising your own products, these Patches have put some serious effort into their look and features.
---
This salon embraces the Bossa Nova style, widely used in its director's home country of Brazil. He has given it an atmosphere filled with a particular charm inspired by the chic of his childhood. There is also an emphasis on dynamic approaches, offering ultra personalised treatments for customers. The nail stations reflect the salon's history and aims with pristine velvet chairs and a nice view of the outside world.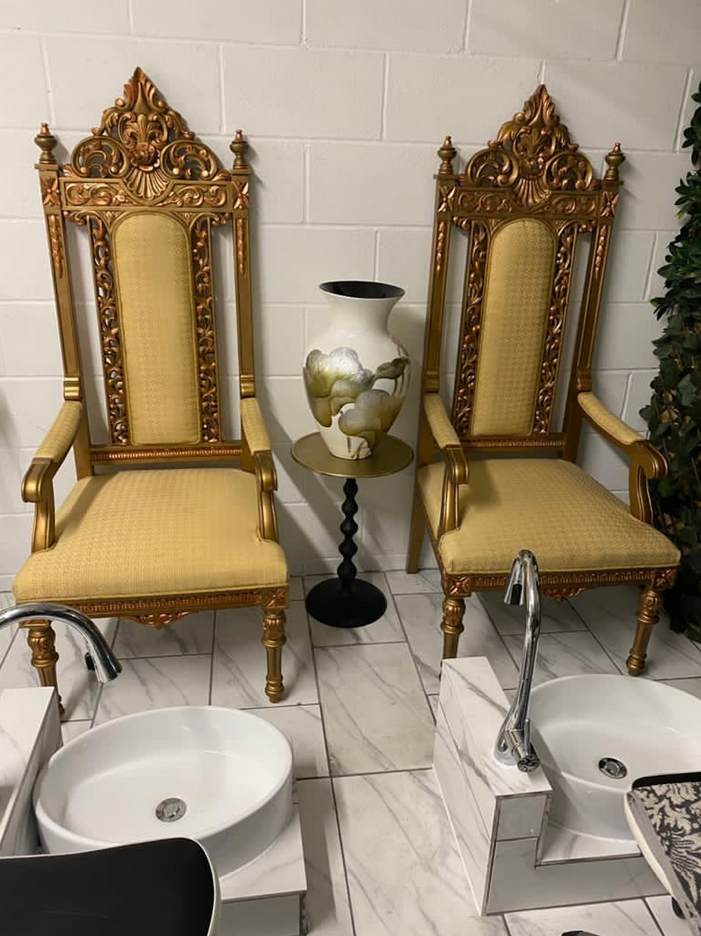 Between this Epping salon's beautiful tile flooring and flowery chandeliers is a nail station and pedicure stations with some very fancy seating.

The Patch also includes professional lighting tools for extra-precise beauty work.

You'll be able to showcase some expert nail work here while making your customers feel like royalty!
If the previous pedicure setup was not to your taste, you might prefer this salon's stations. Equally comfortable chairs on a raised wooden platform make this patch very elegant.
Based in Victoria, the manicure and pedicure stations here give you nice views both inside and outside. The flower-adorned windows give you a view of the hustle and bustle outdoors.
There's no risk of any beauty equipment being hidden away at the back in this spacious salon. While there is less showy decoration here than previous examples, everything is still coordinated nicely. The simple brick walls and product display shelves make this space a great minimalist zone for practising and advertising your nail work.
This salon has another spacious shelf for nail equipment storage, but its biggest feature is its creative space for anything from beauty service lessons to brand-led events. Being located in Birmingham makes this space a great hub outside of London for industry enthusiasts and professionals to congregate.
---
Like the look of these Patches? HotPatch has even more nail stations and salons of all kinds available to rent. You can find everything pictured above and more here at our website.
Do you need nail station space, or are you wanting to rent out your own salon space? You can find or list space in seconds at HotPatch.com.
For any further questions, please reach out to us in the comments below, online or on our social media channels:
Instagram: @HotPatch_ | Twitter: @HotPatch_ | Linkedin: HotPatch