Whether or not Halloween is a legitimate holiday, one thing's for certain: it's a goldmine for professionals in the Hair & Beauty industry. Whether it's people turning their nails into claws, painting their faces like tigers or dying the ends of their hair blue and pink to match that Harley Quinn look that is still popular for some reason, any salon owner or beauty professional can find a lot of profitable work on the night of the living dead.
We've put together some key points to remember on how to prepare for Halloween as a Beauty Professional: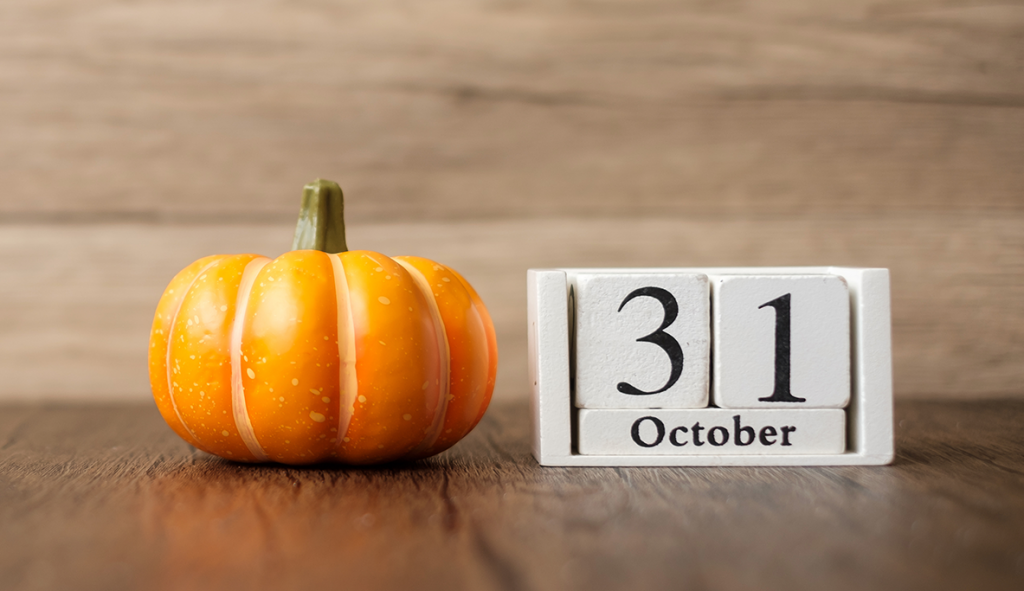 Keep up with the trends
What kind of looks are "in" this Halloween? Are there any unique makeup, hair or nailstyles that you can learn and advertise your business with? Social media like TikTok and Instagram are your best bet for research, where you can see the most recent trending Halloween styles as well as getting an idea of their complexity from the users showing them off.
Know your Skincare Prep
For most Halloween makeup designs, you're going to be covering a lot more of the face with a lot more makeup than usual. That's why it's vital to be prepared with moisturiser and a primer in order to both protect the skin and maintain the makeup itself for a longer period. You don't want your client's "melting skin" makeup to start melting off itself, do you?
Up your Availability, and offer some Devilish Deals!
For a once-a-year night like Halloween, it's worth extending your hours of availability a little in the run up. In addition, to help bring in as many clients as possible, consider slashing your prices (with or without a deadly weapon) to gather some interest quickly.
Don't leave your salon out!
If you are a salon owner yourself, nothing helps customers seek out your place for Halloween-themed designs that by giving the space a spooky overhaul too! Advertising any special or unique designs you can offer on the front of your salon will also help to grab the attention of any Halloween-goers around!
---
We spoke to a couple of our Hair & Beauty HotPatchers to see what their thoughts on Halloween as a business professional are:
"I love making Halloween sets as they are usually very creative and Halloween has increased the demand for complex nail art."

Ruth
"Halloween is my favourite time of year ! It is also my favourite season for nails. I love getting all creative and doing some spooky designs! I also love creating Halloween make up looks on myself and all my clients have some great ideas and definitely push my boundaries and ask for the most crazy nails but it's the best seeing all the results!"

Katie
---
If you're a beauty professional who needs a work venue for this upcoming month of makeup and murder, why not check out the salon chairs, nail stations and makeup spaces available here at HotPatch?
Maybe you're a salon owner yourself that wants to earn a bit more income this season? You can list all sorts of spaces for free by creating a HotPatch account and following the simple listing process!
Perhaps you've searched 'how to prepare for Halloween as a beauty professional', and stumbled upon our blog? We have many more blogs about the spaces available at HotPatch and what stuff people get up to in them!
For any further questions, please reach out to us in the comments below, online or on our social media channels:
Instagram: @HotPatch_ | Twitter: @HotPatch_ | Linkedin: HotPatch