Explore the captivating journey of Winnie & Olga, two talented hair artists who made a splash with their pop-up salon in the heart of London. Discover how they found the perfect salon space for their pop-up, connecting with new clients and showcasing artistry with a touch of help from a platform that celebrates creativity (that's us by the way).
A London Pop-Up Like No Other:
Winnie & Olga's dream of connecting with London's diverse community of hair enthusiasts became a reality with their pop-up salon. By taking advantage of HotPatches flexible salon spaces for rent, they seized the opportunity to immerse themselves in the bustling city, weaving braiding magic into the hearts (and heads) of Londoners.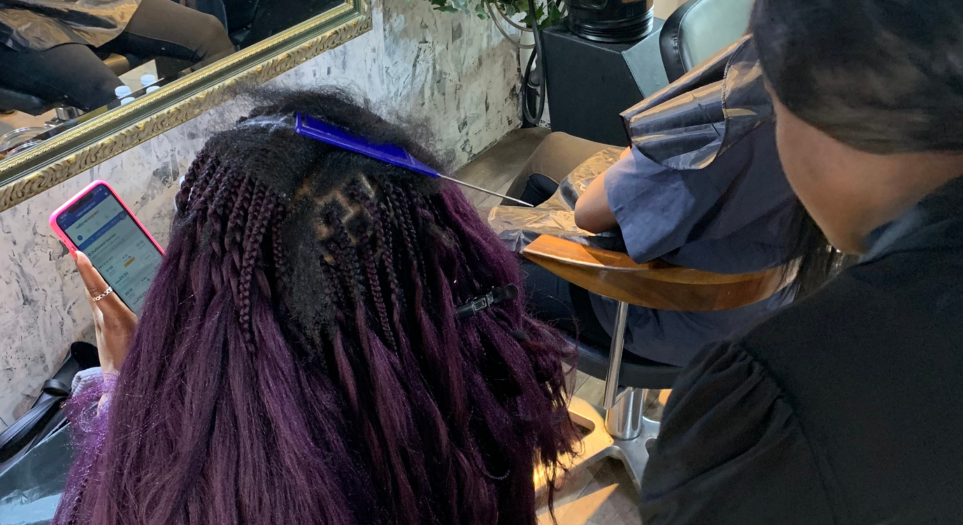 Unlocking Unique Salon Spaces:
In their quest for the ideal salon space, Winnie & Olga discovered a world of unique and charming locations scattered across London all available at the touch of button through HotPatch. From trendy neighbourhoods to cozy corners, each space held the promise of endless possibilities for her pop-up adventure. They finally settled on this beautiful private beauty room in Paddington.
A Pop-Up Experience to Remember:
As the day of the London pop-up arrived, Winnie & Olga's salon space came to life with the buzz of excitement. With the pop up salon space now sorted, the team focused on their craft. Creating a welcoming atmosphere that left their clients enchanted by braiding artistry.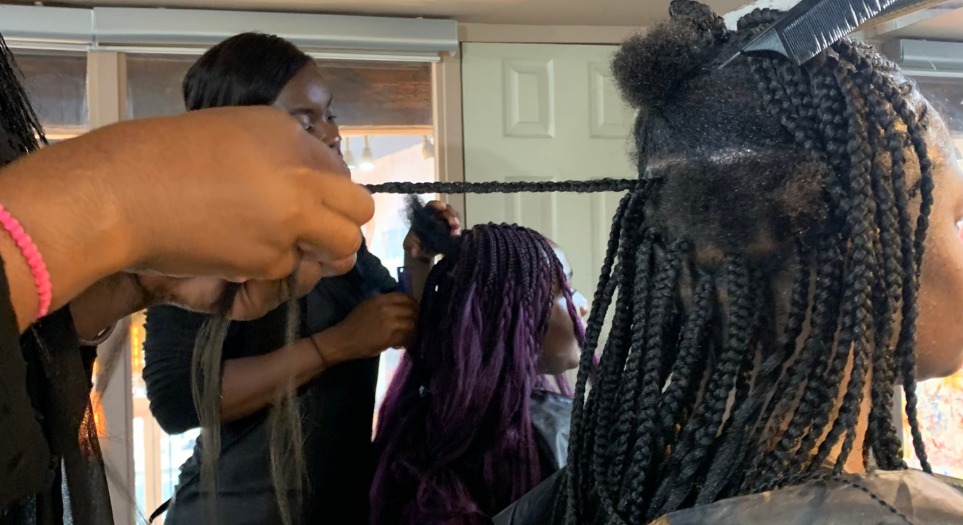 Celebrating Creativity and Connection:
Winnie & Olga's pop-up salon journey was an ode to creativity and the power of connection. HotPatch provided valuable support and resources, allowing them to focus on what they does best: braiding hair and building lasting relationships with their clients.
---
Ready to join the HotPatch Revolution?
For more about how HotPatch can help with your professional work, visit us here to see everything you'd need to know!
If you're looking for hair and beauty spaces to rent, maybe you're interested in renting a Patch? If so, you can browse all the hair and beauty spaces we have right here.
For any further questions, please reach out to us in the comments below, online or on our social media channels:
Instagram: @HotPatch_ | Twitter: @HotPatch_ | Linkedin: HotPatch
---
If you enjoyed this blog post, you might also like these ones too:
6 Top Tips for Hairdressers looking for a Salon Chair to Rent
10 Salon Chairs To Hire in London