Your music deserves a studio-quality recording. And where else is there to go for studio-quality sound than in a music studio? So where do you find a music studio to hire? We've got a couple ideas…
With our selection of studios to rent in London, we're making it simpler to be able to produce your dream song or album, by giving it the quality finish it deserves.
---
Living inside one of London's "best kept secret" creative houses, this studio is purpose built to have "above industry standard" equipment, software & plugins for you to get the best results.
Built for tracking vocals and instruments, this modern recording studio has a control room for music production and an in-house engineer upon request. The studio has everything needed to allow for maximum creativity whilst offering a productive environment for an engineer and artist.
This studio is available for music production, podcast recording and live-streaming. In addition, the open and comfortable environment allows artists to perform at their best.
This studio is ideal for writing, production, mastering and listening , plus it's easily set up for filming and screening too with its secure & strong connectivity.
Large modular sofas, impeccable audio, mood lighting and a large LCD screen make this versatile studio perfect for whatever creative project you're working on.
Part of a lively creative hub, this music studio to rent includes a live room and sound engineer, making it kitted out just right for new musicians and industry veterans.
---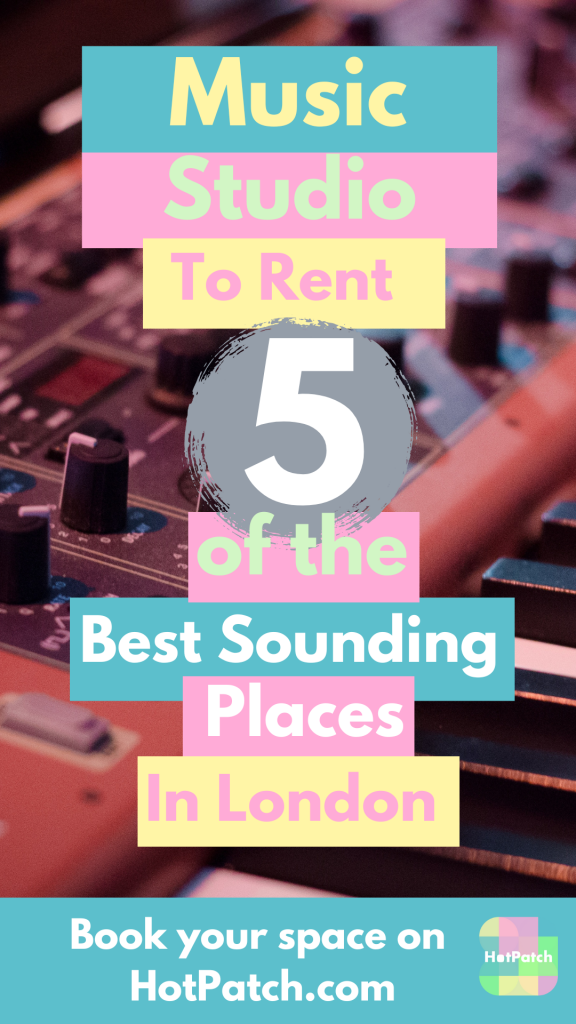 See a Patch you like? HotPatch has music studio space to rent for performing, recording and rehearsing however you want. You can find everything pictured above here on our website.
Are you looking for a music studio to rent, or do you want to rent out your own studio? You can find or list space in seconds at HotPatch.com.
Perhaps you've just gone on google and searched 'music studio rental near me', and by chance have found your way to our blog? We have many more blogs about our many spaces and the cool stuff people get up to in them!
For any further questions, please reach out to us in the comments below, online or on our social media channels:
Instagram: @HotPatch_ | Twitter: @HotPatch_ | Linkedin: HotPatch