We caught up with Derrick Bryson, an immensely talented and renowned photographer with a keen eye for capturing the perfect shot. His recent project, "Somewhere in the Night" required a unique Patch for the shoot. That's when he turned to HotPatch to rent a photography studio for, a fashion shoot.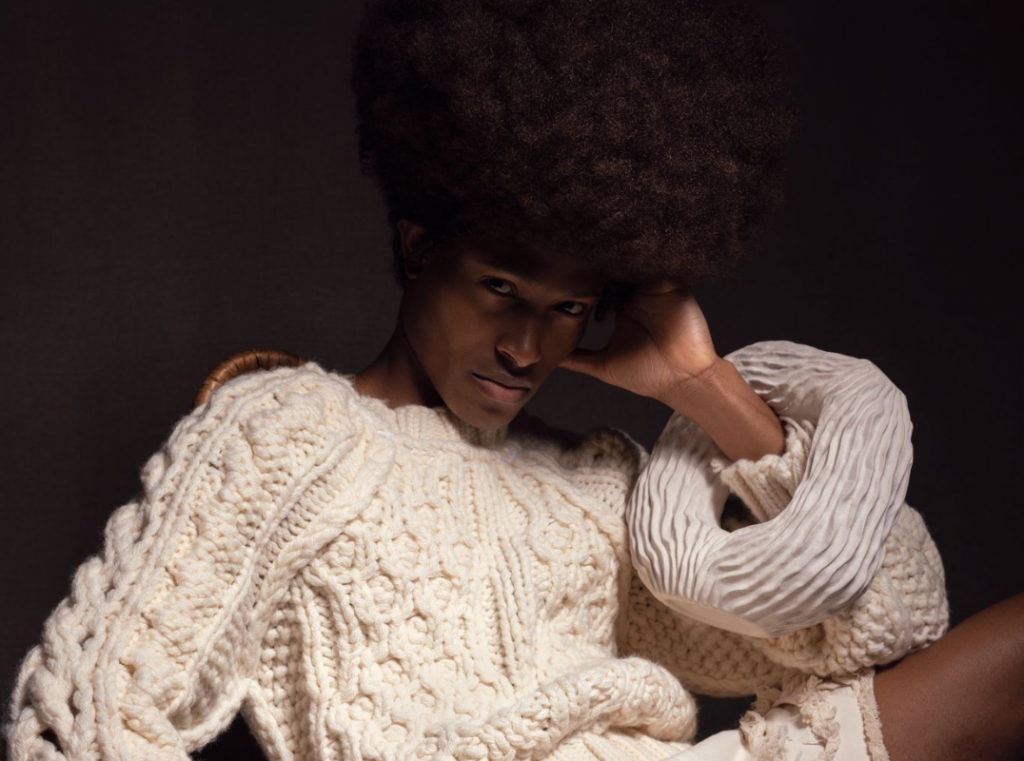 In this interview, we sit down with Derrick to discuss his experience working with HotPatch, the photography studio he rented, and how it helped bring his vision to life.
So, whether you're a fellow photographer or just curious about the creative process, read on to learn more about Derrick's project and his collaboration with HotPatch.
What inspired the concept behind "Somewhere in the Night" for L'Officiel Hommes Brazil, and how did you bring that vision to life through your photography with HotPatch?
I'm constantly inspired by Black men. I want to paint us in the most gorgeous outfits, on the most fantastical sets and using the most dramatic light. I don't think there are enough beautiful images of Black men in this world and I will always turn my lens toward us.
This time around, I wanted to play with textures and shadows. I'm happy with the way it turned out. Because I wanted to use a single-light source high above the model, I needed a studio with tall ceilings. Luckily, I was able to find the perfect photography studio to rent at an affordable price through HotPatch.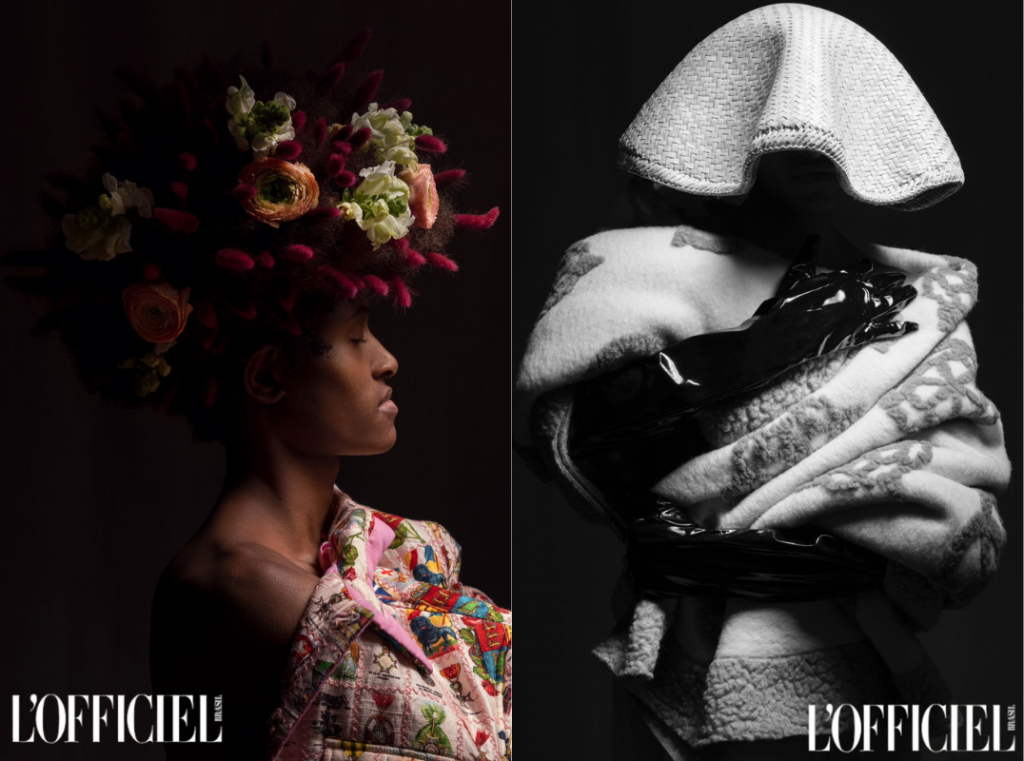 Your photography style is incredibly distinct. How did you develop your style, and what are some of the key elements that make it so unique?
I don't think I've found my style yet. Every time I have a shoot, I try something new and I tinker with old ideas until I make an image that I love. The process is always evolving and I'm trying to sharpen my point of view. Sometimes I come to a shoot with a particular shot in mind and other times, I'm happy to let the rhythm of the model, clothes and mood dictate the outcome.
How important is having a dedicated workspace to your creative process?
I cannot stress enough the importance of having a workspace that works for my ideas. Whether that's having high ceilings, as I said, a variety of backgrounds, multiple lights, props, large windows, whatever. I will do studio visits, make calls and triple check that everything I might need will be available. I've been known to bring my camera and other things to my chosen studio to test them out before the shoot.
I always want to eliminate any possible errors and avoid chaos on the shoot day. Also, the more equipment that a space provides, the less I have to rent and transport. It doesn't always work out that way, but in most cases it's enough to create magic.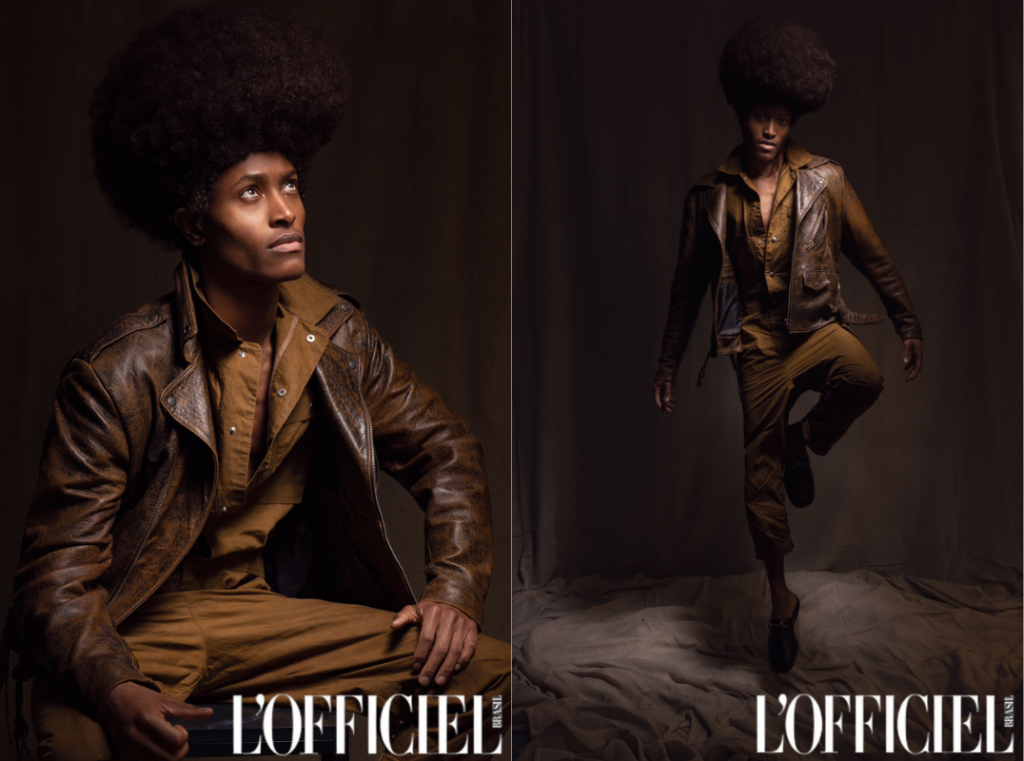 Could you share with us your experience using HotPatch to find and rent a photography studio for the shoot? What factors influenced your decision to choose the particular studio?
HotPatch was massively influential in helping me bring this project to life. I had an idea but I needed to rent a photography studio that would accommodate my needs. After combing through dozens of options around London, I was able to narrow it down to a few and finally settled on Ctrl Creative Studios. This particular studio had lots of lighting options, backdrops and space to move around. It didn't feel restrictive and it was centrally located. Also, HotPatch was there to help me with any questions I had and offered to reach out to studio owners, if I needed.
What are some of the challenges you've faced when it comes to renting a photography studio for your shoots, and how has HotPatch helped you overcome them?
The biggest obstacle to booking spaces is the cost. Some studios in London will charge an arm, a leg and then an ear for tiny spaces. Luckily, HotPatch offered a variety that fit my budget and all of them appeared to be high quality.
Do you have any tips for other photographers looking to get into creative work like you?
If you have an idea, bring it to life. Ask your friends, family, whoever to pitch in or be an assistant for the day. I've always found that people get excited to help when you are excited. It's contagious. And shooting doesn't have to cost a thing. Barrow from your own closet. Ask friends to model. Use your living room, backyard or the park as your studio. Why not shoot on the street! I've created some beautiful work for literally next to nothing.
Do you have any upcoming projects or collaborations that you're especially excited for?
I have another set of photos called "Somewhere In the Night II" coming out in a magazine in May. It's another fashion studio project, but this time we built a small set and played around with fashion in a confined space. I was able to breathe life into that project with the help of HotPatch.
Other than the latest edition of L'Officiel Hommes Brazil, where else can people go to find your photography work?
I'm very lucky to have my work published in a few magazines. But interested eyes can always catch the latest or contact me on my website, DerrickBrysonTaylor.com, or through Instagram, @DerrickBryson.
---
Derrick Bryson Taylor is a London-based photographer and journalist. He mostly shoots fashion and portraits, but is also known to document disappearing cultures. You can contact him and learn more about him at DerrickBrysonTaylor.com.
---
For more about how HotPatch can help with your professional work, visit us here to see everything you'd need to know!
If you're a Photographer who's happened to click on this blog, maybe you're interested in renting a Patch? If so, you can browse all the photography spaces we have right here.
For any further questions, please reach out to us in the comments below, online or on our social media channels:
Instagram: @HotPatch_ | Twitter: @HotPatch_ | Linkedin: HotPatch