HotPatch chats with gym-owner Michael Brown about his multi-purpose, private gym space, and how his clients are making the most of it
'I'm gonna start using the gym': a sentence that often precedes dozens of obstacles. One of the biggest being the swarms, stares and sweat that can plague a public gym. For a personal trainer wanting to give their clients some high-quality training sessions without distractions, it can help to bring them to a more secluded location. Finding private gym space to rent, may well be the solution.
Fitness Workspace (FWS) as the name suggests, is a spacious studio that dedicates itself to fitness and training facilities. Located close to Central London, it is an excellent resource for personal trainers looking to rent some private gym space.
FWS also helps those in need of coaching to find PTs and train without the stress of a public gym membership. It isn't just a space for student and teacher, however as it is also open for on-location shooting and filming.
Michael Brown, founder of FWS, speaks with us about his space's many uses and benefits, as well as its unique convertibility.
---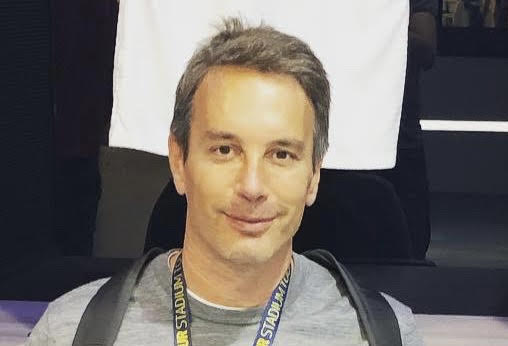 What originally gave you the idea to rent out your gym for multiple purposes, including photo and video hire? And how did you find out about HotPatch?
I had a call from a PT who used FWS to train his clients. He asked if he could use the studio to film gym sequences for his app. That got me thinking, and of course I took it from there.
In terms of renting with HotPatch, when I got the idea to rent out the studio, I took a look and liked the website design which made it an easy decision.
What do you think are the advantages for personal trainers in discovering a more bespoke, private gym space to rent?
They get to work out safely with their clients in a more private atmosphere. No need to worry about how crowded the gym can become and no concerns about "peak times".
Our gym has a booking system where a maximum of 4 trainers are allowed at a time, so a workout can be totally uninterrupted, moving from one kit to another with no delay.
What would you say is the main draw of your gym?
The location of the gym, in that it's close to local amenities.
The unique feel of the studio, which is very well-lit.
For newcomers, starting your fitness journey in a private studio can really help to build your confidence.
We don't have monthly contracts, so PTs have access to a training space that truly offers flexible terms.
What kind of qualifications does a PT need to use your space?
At minimum, a Level 3 REPs qualification or equivalent, and public liability insurance.
What are the business benefits for a PT when using Fitness Workspace, compared to a regular gym space?
Benefits include the following:
A space to work out with your clients in a more private gym, so people new to working out feel comfortable.
It is flexible and commitment free so sessions can be bought (e.g. 10) and used as and when, with no pressure to pay a "membership fee".
Free entry into our PT directory which can get them in touch with more clients. Unlike a traditional gym trainer, you set your own hours and pay.
What sort of other fitness classes can your space be used for?
It accommodates all types of Martial Arts as well as HIIT (High-Intensity Interval Training) classes.
How is the space especially suited for a shoot?
The setup is unique, with exposed brickwork, white walls with a loft style vibe, and industrial features.
The space is 849 sq ft – with a triple height ceiling, located in a quiet mews, off a residential street. There is easy access to central London, while the M1 and M25 are a 20 minute drive away.
FWS contains the best quality fitness equipment, generous ceiling height, and fantastic natural light.
In addition to the main studio, there's another room at your disposal to use as a changing area, for hair and make-up, or to simply relax between takes.
Lots of gyms are very modern and have the same kind of feel, whereas FWS can showcase a product in a setting that feels affordable to most people and within their reach.
Interested in renting Michael's unique private gym for yourself? Visit HotPatch, where you can see more about the features and amenities that are on offer.
---
Looking for private gym space to rent, to train or be trained, in?
HotPatch has studios in London, Manchester, and elsewhere across the country for trainer and trainee alike to work in their own space, without anybody else hogging the treadmills.
For any further questions, please do reach out to us in the comments below, online or on our social media channels:
Instagram: @HotPatch_ | Twitter: @HotPatch_ | Linkedin: HotPatch